Print a Public Domain Google Book
We are able to download and print books from the Espresso Book Machine's catalogue of ebook titles (including Google Public Domain Books).
1. To search for a title, navigate to http://www.ondemandbooks.com/index.php and enter search terms.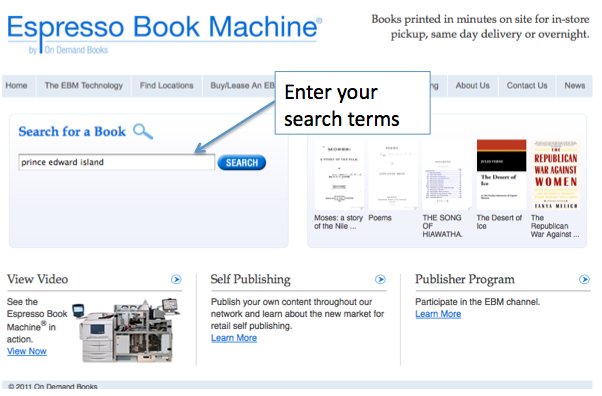 2. Review the list of available titles.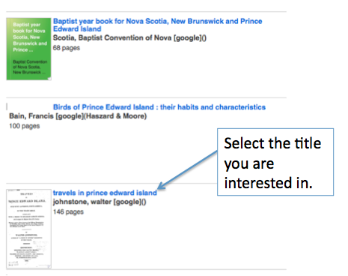 3. Copy and paste the web address and send it to us and we'll provide a quote and invoice.