Search the Guardian or Journal Pioneer using Eureka (formerly Newscan) (Tutorial)
Eureka is the service we subscribe to that allows us to search news sources across Canada and internationally. It is also how we can search our two local newspapers: the Guardian and the Journal Pioneer.
Eureka has online help available and the graphic below provides a step-by-step process for searching within the Guardian. The same steps can be applied to search within the Journal Pioneer.
Start by searching Eureka.
Using Document Search in Eureka (formerly Newscan)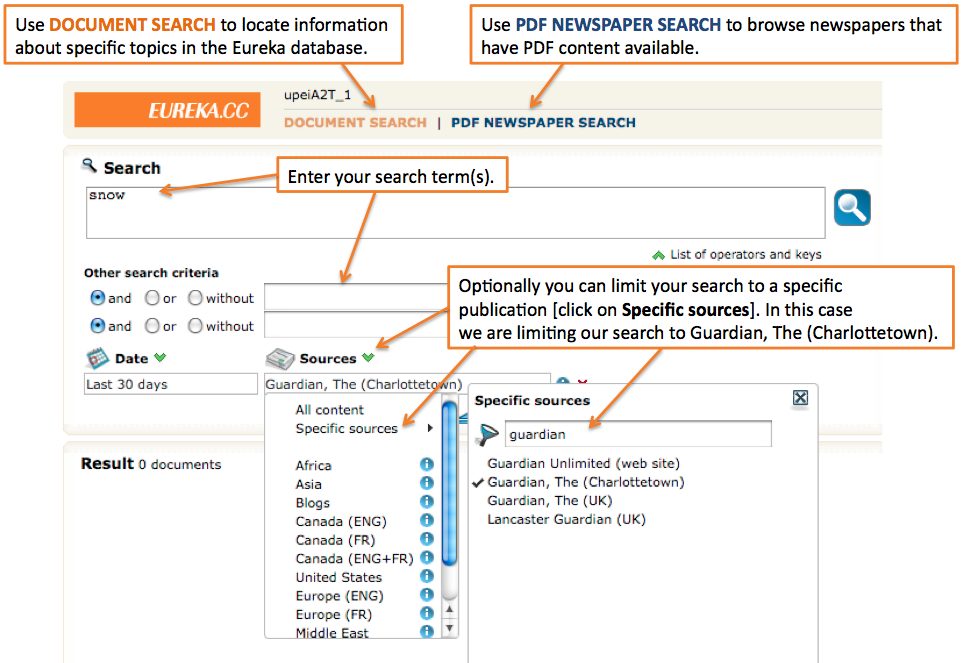 Limit Searches by Date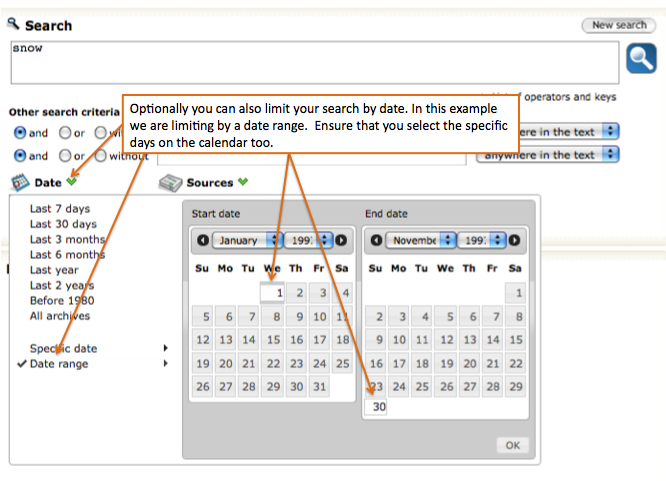 Search Results in Eureka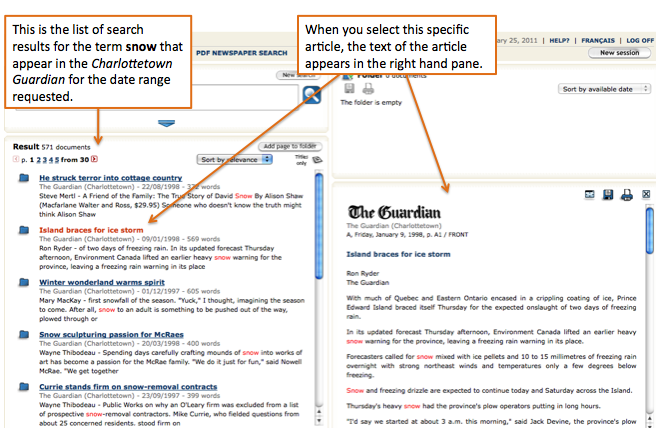 PDF Newspaper Search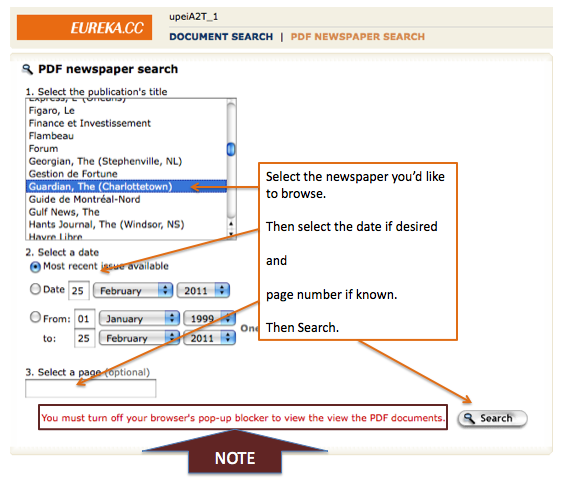 Created by: Donald Moses (Collections and eResources Librarian)
Date updated: June 2011