Location: Room 264 (next to the LINC at the end of the "computer hallway", on the main floor)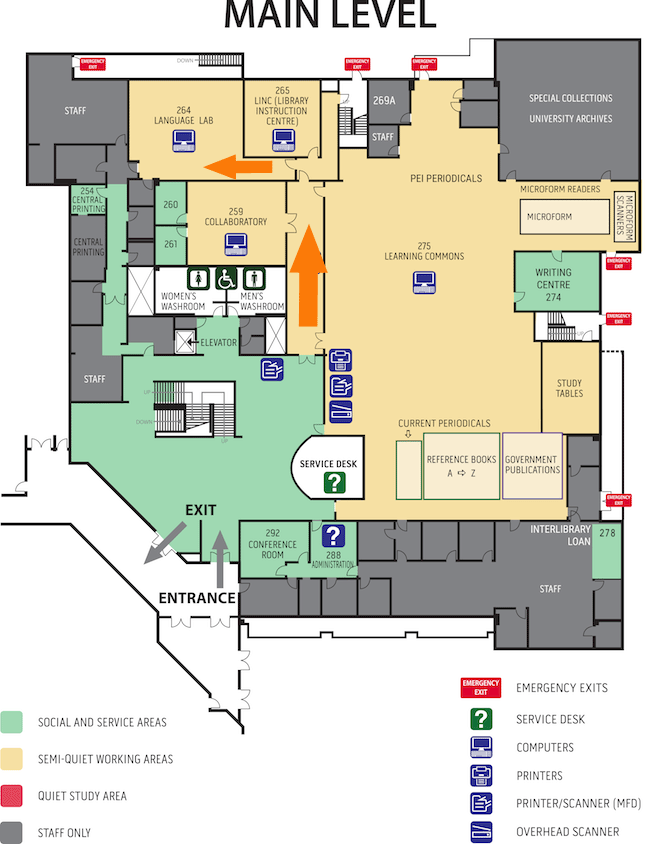 Hours: open for general public use during all main library hours when language classes and other groups do not have it otherwise booked. Generally, that means it is available evenings and weekends, but not as much during the business day. Facilities or Conference Services may book additional times for one-time-use groups. Unfortunately, Library staff does not have access to the full schedule.
See below for the schedule of regular classes for the current semester (to be updated).
Rosetta Stone no longer available.
The Language Lab used to provide access to Rosetta Stone. Unfortunately, the version of Rosetta Stone we provided is no longer supported and will no longer be available. We've linked to a variety of open language learning resources below.
Language Learning Alternatives
As an alternative to Rosetta Stone you may want to explore these free online options:
Duolingo

Duolingo is the world's largest online language learning platform.
Free
Access Duolingo's help center.

OpenCulture - Free Language Lessons Online

This collection features lessons in 48 languages, including Spanish, French, English, Mandarin, Italian, Russian and more.
Technology
The room contains 30, 20" iMacs running Mac OS X 10.6 Snow Leopard, plus one 24" instructor's workstation with SMARTBoard and projector (not for public use). The stations have, in addition to Rosetta Stone and standard Mac software, Firefox, OpenOffice, and Microsoft Office for Mac.
If there is a problem with any of the equipment, please inform staff at the Service Desk.
Booking
UPEI internal groups wishing to book the Language Lab should book online through 25Live (login with your UPEI credentials). External (e.g. PEI community) groups should contact Conference Services, 566-0568.
Revised: April 16, 2020