Borrowing, Renewing, & Returning Library Materials
[Note: this page describes policies for Undergraduates only. Faculty, Graduate students, Alums and Community borrowers should check their special pages]
Borrowing
Present your UPEI Campus Card to the staff at the Service Desk to borrow materials. (To get help on finding library books and other resources, see Get Help in this guide.)
You are the only person who is authorized to use your card and since you are responsible for all library transactions made with it, report a lost or stolen card immediately to UPEI Campus Security (566-0384).
Loan periods and due dates
The initial loan period for books is 3 weeks. You cannot take out periodicals, reference books, government documents, or Special Collections materials from the library.
Limit: How many books can I borrow?
You can have up to 30 items out at one time, including Reserve material.
Holds: How do I put a hold on a book that is checked out to someone else?
Click on Place Hold which appears in the catalogue record for that book. You will need your UPEI Campus ID number (check your UPEI Campus Card if you have forgotten this number) and PIN number to place a hold. You will be notified by email or by phone when the requested book is available for pick up at the Service Desk. You cannot place a hold on "available" material. All items are first-come, first-served.

Does the Library have copies of textbooks?
As a general policy, the Library does not purchase textbooks. However, you should check materials "on reserve" as your professor may have placed the textbook on reserve for your course. Textbooks are not available through Interlibrary Loan. Some textbooks for nursing and veterinary courses are available for in-library use as reference materials, and are not meant to replace purchasing your required course materials.
A book is in the library catalogue and "available", but I can't find it...
Ask staff at the Service Desk for help - there are many places a book might be before it gets to its proper shelf.
Renewing
You can renew a book for a further 3 weeks (from the date of renewal, not original due date), provided that no one else has placed a hold on that book. You can renew each title twice. Books can be renewed:
online using the Library Catalogue's "My Account" feature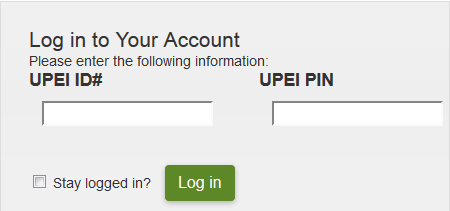 Reserve material can only be renewed in person at the Service Desk and only if no one else is waiting for that material.
Returning library materials
Library materials must be returned on or before the date and/or time due in order to avoid overdue fines. Library materials should be returned to the Service Desk. When the Library is closed, the book drop located outside the Library (near the library south doors) can be used.
Please note: Some items (e.g., reserve items, laptops, kindles) must be returned to the Service Desk, so be sure to return these during the hours when the Library is open.

Overdue materials and fine rates
Fines are assessed on all overdue Library materials so be sure to renew your Library material. Borrowers can check under My Library Account to see when items are due and/or renew items. Fines are paid at the Service Desk during operating hours. Overdue items are assessed a fine of:
$.25 per day, per item, for circulating books,
$1.00 per hour for Reserve materials,
$5.00 per hour for laptops.
Note: If your Library fines reach or exceed $10.00, you will not be able to borrow Library material.
For further information, please refer to Circulation Policies, Loan Periods, and Fines.