The Reverend Doctor Joseph Charles Cheverie — fondly known to generations of Islanders as "Father Charlie" — passed away in late August 2019. In reflecting on his legacy — at this University and beyond — the Library's University Archives & Special Collections unit realized that one measure of his impact can be seen through several of our digital collections, hence this online tribute.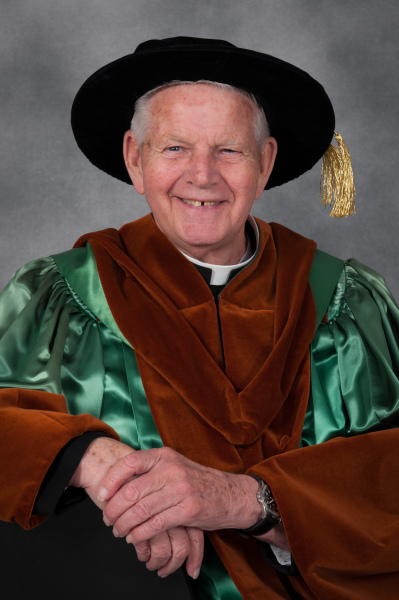 Born in Charlottetown on September 19, 1932, he was the son of Charles and Clara (Austin) Cheverie. As a child, he attended Queens Square School, before moving on to Saint Dunstan's University, where he earned his Bachelor of Arts degree. A talented athlete, Father Charlie was a member of both the hockey and rugby teams during his school years. While studying at Saint Dunstan's, he was a member of the Canadian Officer's Training Corps, and later served as a summer military chaplain.
After his ordination in 1957, Father Charlie began his graduate studies in biology at The Catholic University of America in Washington, D.C., where he earned a Master of Science and PhD.
A professor of biology, Father Charlie began teaching at Saint Dunstan's University in 1962, where he stayed until 1969. From there, he taught at the University of Prince Edward Island from 1969 to 1997, where he also served as chaplain from 1998 to 2011.
An avid musician, Father Charlie led the Queens County chapter of PEI Fiddlers for over twenty years, fostering the love of music in the young and old alike.1
Father Charlie is represented in several of Robertson Library's digital collections:

Bowing Down Home: PEI Fiddling Traditions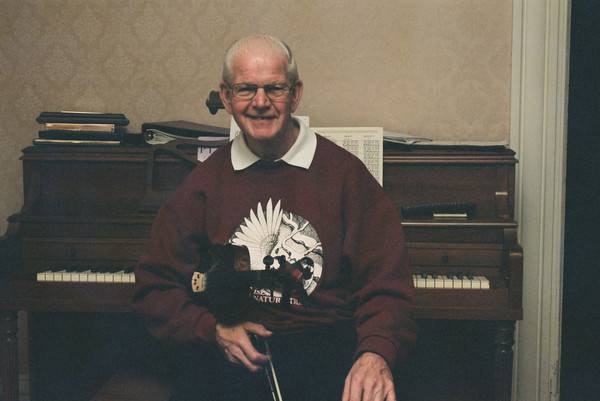 Father Cheverie was an accomplished fiddle player and for almost two decades was the head of the Queens County Fiddlers. A collection of images and recordings featuring Father Charlie can be found at his Bowing Down Home page.
He also spent a considerable amount of time interviewing and recording fellow fiddle players from across the Island. The audio recordings of these interviews along with the book of notes he kept can also be found in the Fr. Cheverie Collection on Bowing Down Home.
---
Island Voices
In March of 2017, Amy Bylhouwer sat down with Father Charlie to record a series of interviews in which he shares stories about his life, his faith, and his time at both Saint Dunstan's University and UPEI. The interviews can be found in the Fr. Charles Cheverie Interview collection on IslandVoices.ca
---
Saint Dunstan's University Digital Archive
As both a student and a member of the faculty at Saint Dunstan's University, Father Charlie is represented in a number of different collections in the Saint Dunstan's University Digital Archive. A selection of photographs featuring Father Charlie from the SDU image collections have been included below.
Father Charlie was also interviewed as part of the Saint Dunstan's University Oral History Project. In this two-part video interview, he speaks to his time at Saint Dunstan's, his memories of the transition to UPEI, and his work as UPEI's University Chaplain.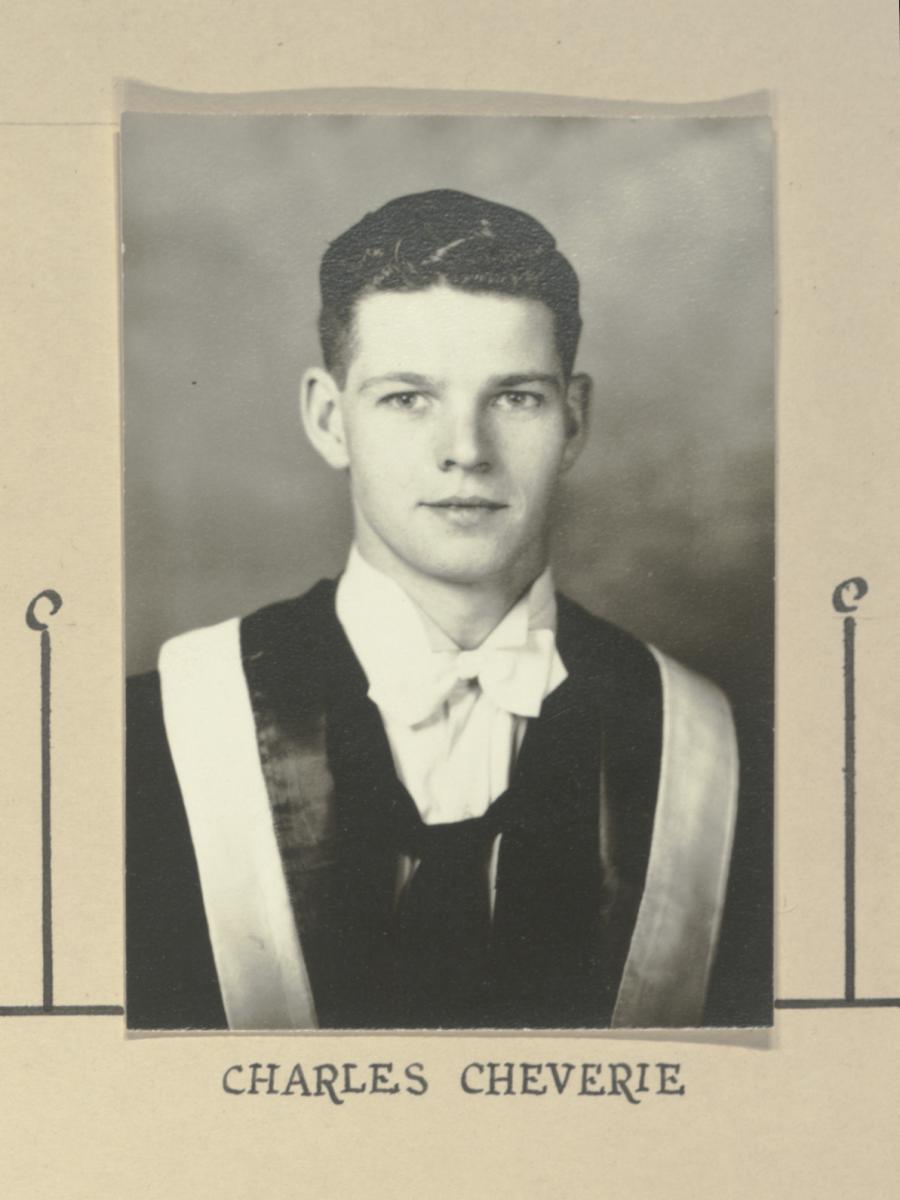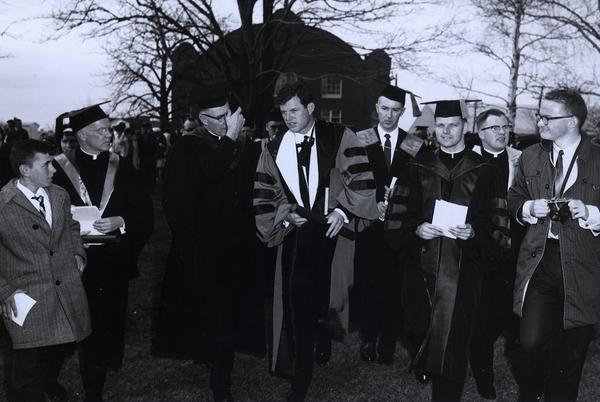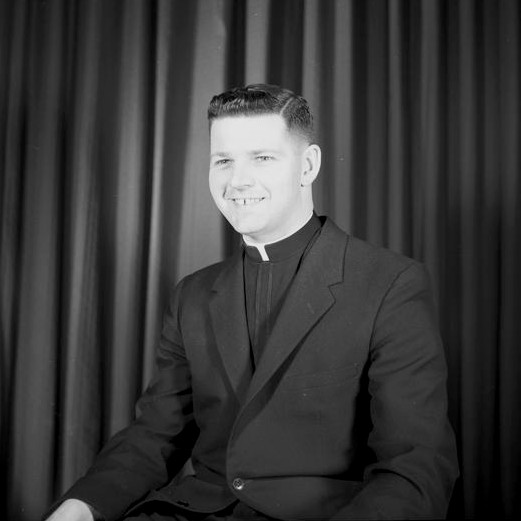 1 University of Prince Edward Island. Marketing and Communications (2020). Enduring legacy: remembering Father Charlie and his contributions to UPEI. In Celebrating 50 years, 1969-2019: University of Prince Edward Island (pp. 16).