RefWorks Plugin for Office 365 Users (Windows and Mac)
As of Fall 2019, some users who have installed MS Office through the UPEI Office 365 program may find themselves getting an error when trying to install the RCM (Refworks Citation Manager) Plugin: ""Sorry, Office 365 has been configured to prevent individual acquisition of Office Store Addin-ins".
If you get this, do the following:
1. Open Word, go to the "Insert" tab and choose "See All..."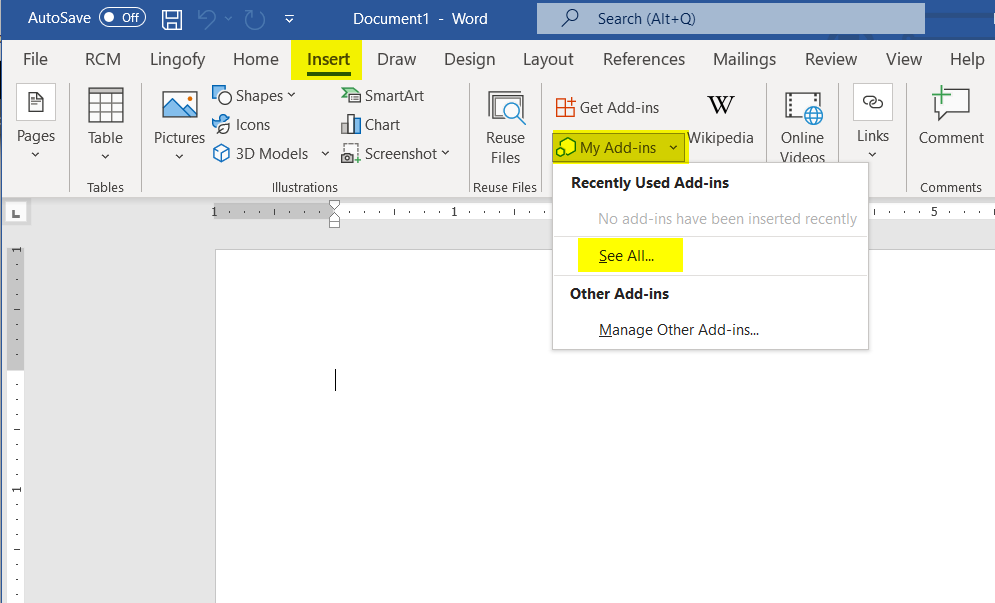 2. On the window which appears, click "Admin Managed" (next to the default "Store") and you should see the "Refworks" plugin listed there.

3. If you don't see that option, email to helpdesk@upei.ca to ask them to "Please enable the RefWorks plugin for my Office 365 account" and be sure to include your UPEI username if it's not the "from" address.
Note that if you self-register for Office 365, it may take some time (up to 24 hours possibly) in order for all the bits in the background to assemble before you will see the "Refworks" plugin under "Admin Managed" plugins.