Tools for Plagiarism Detection
Plagiarism Detection with Grammarly
We have an institutional subscription to Grammarly. You need to create an account to utilize all its features. Grammarly checks your work and provides suggestions on proper word choice, grammar, punctuation, and writing style. Grammarly also provides a basic plagiarism tool that checks the open web for plagiarized text. Users can upload documents, turn on the plagiarism detection option and get a report on any text that may have been plagiarized. Remember that this tool will only report on open web content that it has in its index.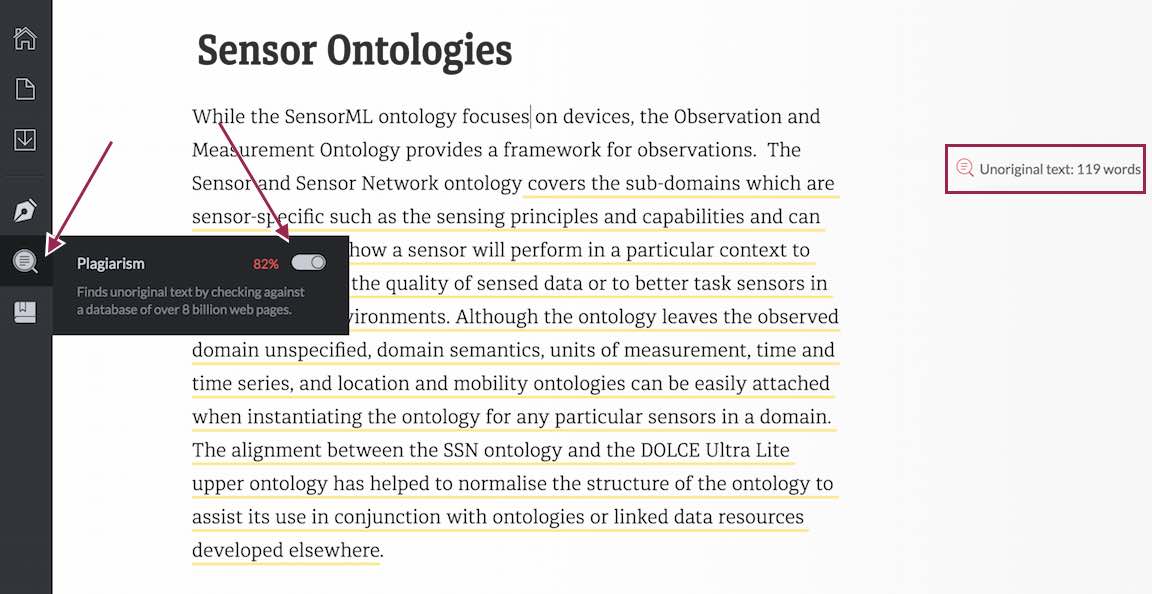 Plagiarism Detection - OneSearch Widget
Grammarly currently only searches the open web. If you want to check to see if articles from our licensed fulltext databases has been plagiarized, we have created a specialized search with settings that are specifically intended to be optimized for searching snippets of text for possible plagiarism. Copy and paste text (eg. a short paragraph) into the Plagiarism search box below.
Google Scholar